Welcome to Farmfresh Food Company

Farmfresh strives to a lead in fighting malnutrition in Rwanda by availing quality nutritious beans to the its customers. Because our beans are precooked, the cost of cooking is reduced by 90% and subsequently saving the Environment
We're always looking to connect with those who share an interest in a sustainable future.
High Iron Beans
GOOD FOR YOUR FAMILY GOOD FOR YOU
Farmfresh biofortified Beans. Look for a boost in Nutrition? Farmfresh Iron Beans offers you the same great taste with a high boost nutrition value high in Iron. Good for your little ones.
Good For The Family
farmfresh
2020-07-08T19:40:07+00:00
NO CHORCOAL
farmfresh
2020-07-08T19:41:05+00:00
LOCAL BEANS
farmfresh
2020-07-08T19:37:39+00:00
LATEST STORIES FROM THE BEANS
farmfresh
The Minister of Agriculture and Animal Resources, Dr Gerardine Mukeshimana, has appreciated [...]
farmfresh
Growing more climbing beans, as opposed to lower-yield bush beans, could help [...]
CLIENTS LOVE FARMFRESH BEANS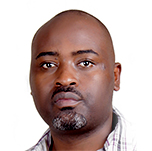 Farmfresh beans are the best on the market. Ready in five minutes and tasty. Best meal for time management.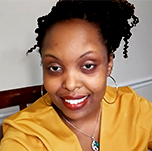 A taste of best local beans with high nutritional value. Even outside the country i always opted for Farmfresh beans shipment for the pleasure of my whole family.
Farmfresh beans are Available at any of your nearest SUPERMARKET.
THROUGH OUR DISTRIBUTION CHANNELS WE MAKE SURE THAT YOUR FARMFRESH BEANS ARE PART OF YOUR MEAL EVERYDAY